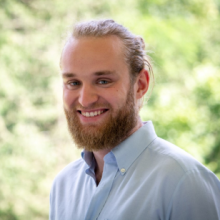 Christopher Breddermann
Research Assistant
Christopher Breddermann is currently undergoing his graduate studies of Environmental and Resource Economics at the University of Bonn. He completed his Bachelor's in Economics with a major in Macroeconomics and the analysis of capital markets. After working as a mountain guide in the Swiss Alps and the Highlands in Iceland, he decided to specialize his studies more closely linked to environmental protection. His focus areas are sustainable agriculture, renewable energy transition and wildlife protection.
Email: s7chbred[at]uni-bonn.de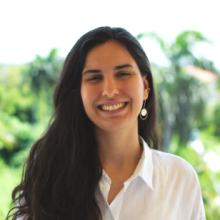 Isabela Pichardo Velázquez
Research Assistent
Isabela Pichardo Velázquez is a master student in Environmental Science, Remote Sensing and Environmental Modelling at the University of Trier. Her background in ecology and environmental management granted her the ability to explore interdisciplinary studies of environmental science and social science to drive sustainable social innovation. Her main research interest relies on using remote sensing, GIS and deep learning techniques to support policy and decision-making in the topics of renewable energy, forest monitoring, and urban mapping.
E-mail: isabelapichardo[at]outlook.com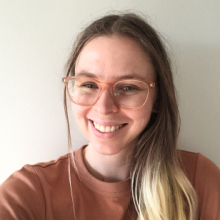 Sophia Florence Scherer
Research Assistent
Florence Scherer is a master student in the field of tropical and subtropical Agriculture and Resource management at the University of Bonn. While she has worked in a variety of social and ecological fields, the main focus of her research lies on land-use management, social and environmental tipping points, as well as sustainable transitions. She is well aquainted with designing and creating online learning experiences.
Email: florence.scherer[at]outlook.com
Gabriele Erwig
Project administrator
Gabriele Erwig provides administrative support of third-party funded projects at the Institute of Political Science at the University of Münster. She completed a commercial vocational training, graduated as a teacher with the 1st state examination and has extensive experience in the private sector and administration.
Anja Köhler
Website developer